Last Updated on September 13, 2021 by admin
Whether you're racing or commuting, do it with the most impressive footwear on the market.
There's a dazzling variety of road cycling shoes on the market, and none seem to offer all the exact same fit or features. Get your selection right and you'll be a long way down the road to riding comfort, but get it wrong and you'll be on the highway to hell.
Your feet do an awful lot of work when pedaling hard – transmitting the power you're generating through the pedals to the cranks.
Decent shoes will fit snugly without crushing your feet. They should be nice and stiff too, so all your energy goes into propelling you forward rather than flexing the soles. Racers will want really stiff soles but most of us can get by with something offering a little bit of giving for extra comfort.
All the shoes in our lineup – bar one – have holes where you can attach the three-bolt cleats (the studs on the soles) used in all the major road pedal designs. We've thrown in a pair aimed at commuters too – they use a mountain bike-style two-bolt system but also have a decent sole you can walk on.
Confusingly, modern pedal fittings are known as clipless, although you do actually clip to the pedal by pushing your foot down to engage them.
If you have never used them before, try riding with one pedal engaged initially and with the mechanism wound down to its loosest setting so you can twist your foot out easily when you come to a halt, rather than tumbling into the gutter. It's daunting at first but you'll soon get used to it.
Manufacturers fasten up their shoes in a range of ways. Laces have even made a comeback as they are so simple to use and offer weight savings, although they're not ideal for those who like to make adjustments as they ride.
Wire-lacing systems such as those offered by BOA are becoming increasingly popular. They use dials to tighten a fine wire that pulls the sides of the shoe together to hug your foot. Some can be loosened off in tiny increments, while others slacken off completely by either twisting or pulling out the dial.
Cheaper shoes tend to use velcro-backed straps. They might not be the coolest solution but they are simple to use and can be easily adjusted.
All our shoes are unisex and we have tried to offer some guidance as to how we found the fit of our test pairs. You might find you have to try out a couple of different sizes before finding your perfect pair, especially if you have particularly wide or narrow feet.
You can trust our independent reviews. We may earn a commission from some of the retailers, but we never allow this to influence selections, which are formed from real-world testing and expert advice. This revenue helps to fund journalism across The Independent.
Shimano RC5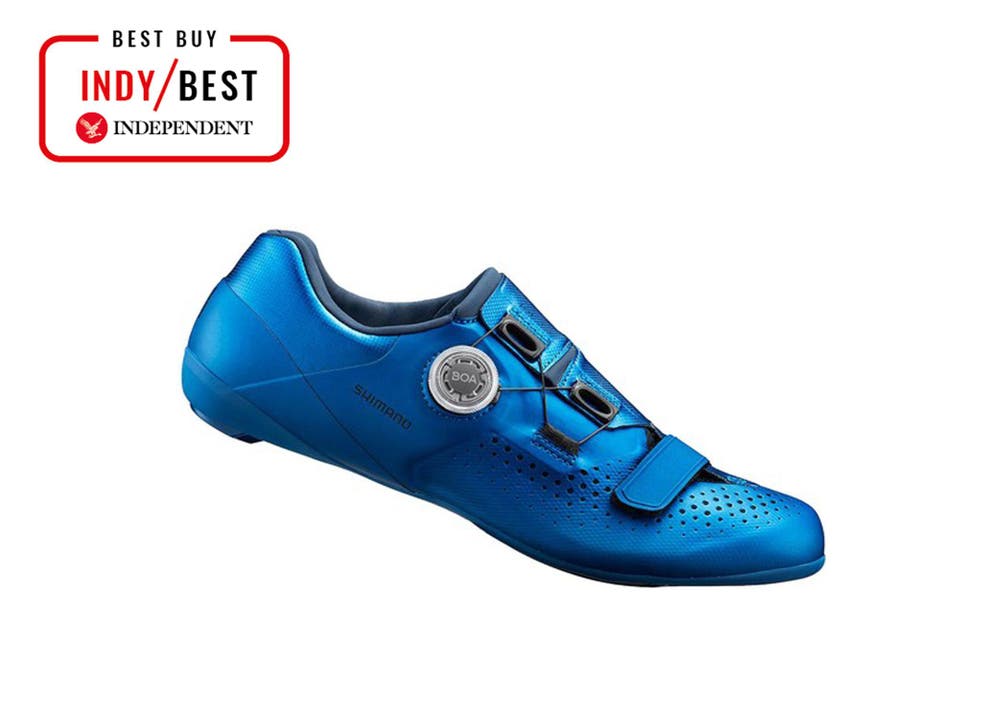 These mid-market shoes look a lot more expensive than the price tag would suggest – especially if you can get hold of the cool sapphire blue shade we tried out. The sole is carbon-reinforced fiberglass so has a tiny bit more give than full carbon versions, but 99 percent of riders won't notice the difference. Lacing and adjustment come courtesy of BOA's own adjusting technology and there is an additional velcro strap at the toe.
The uppers are built from synthetic leather and TPU (thermoplastic polyurethane), making them really easy to wipe clean. On the road, they were comfy and well-ventilated thanks to the mass of tiny breathing holes. They're a wraparound design which you have to really open up to get your foot in – it's a bit awkward at first but you soon get used to it.
DL killer KS2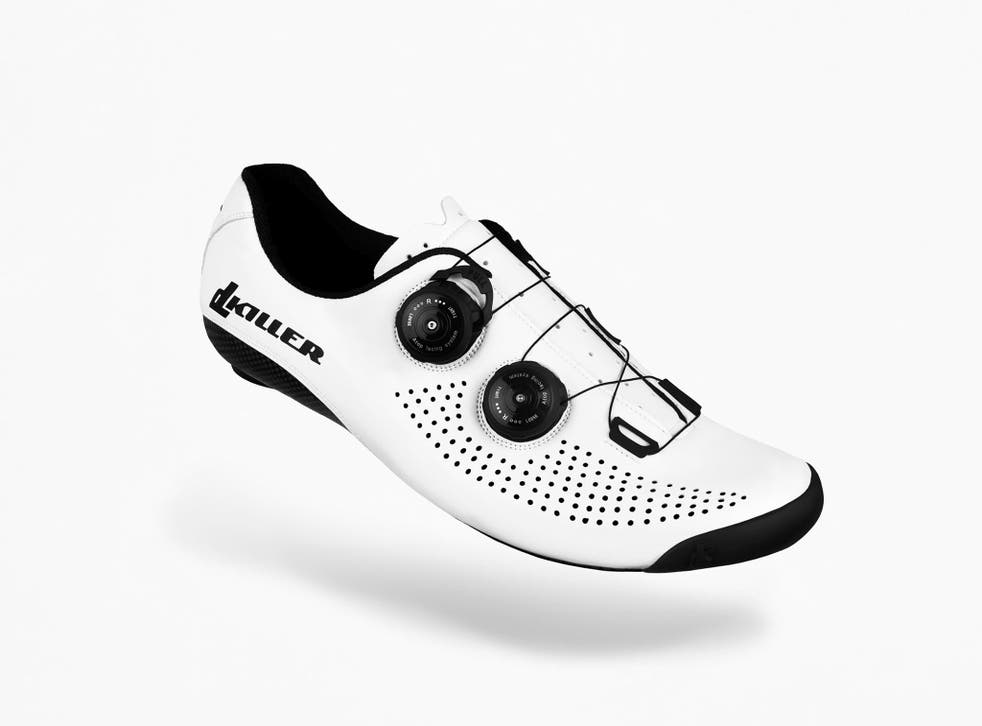 These are excellent shoes – as you would expect at this price. Handmade in Italy, they have a carbon sole that can be molded to the precise shape of your foot after being heated with a hairdryer for a few minutes. For 2020, the designers have improved upon the previous version by adding extra laser-cut ventilation holes to the leather uppers.
There's also a better rubber bumper at the toe and embossed logos rather than the previous printed-on ones. They use the Atop lacing system which lets you micro-adjust the tightening and release with just a reverse click. They are available in some outrageous colors including gold, but we think they look their best in plain old black or white.
Dhb troika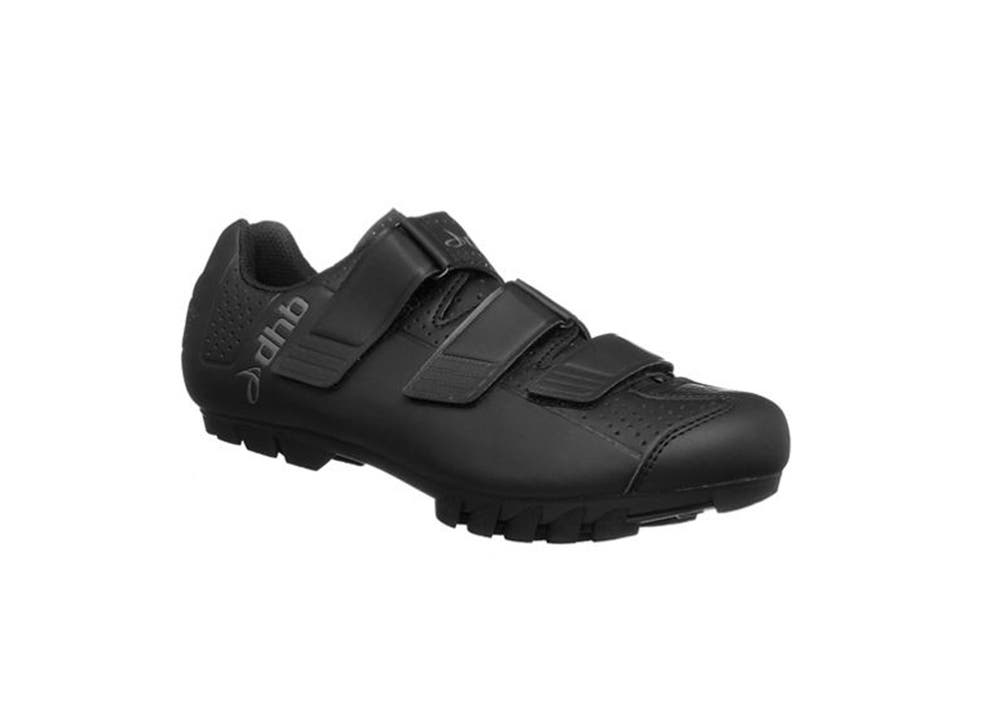 Looking for a cheap pair you can wear every day on the commute so you can save your best kicks for the weekend? Search no further. These bargain boots have a "proper" sole so you can walk reasonable distances – something that's hard to do in road-racing shoes.
They use two-bolt SPD-type cleats, meaning you will need to fit mountain bike or touring pedals to your steed. Being two-bolt, they will also work with most gym class spinning bikes too. There are no fancy fastenings, just three velcro straps to hold your foot in place, and they come upon the larger size so you might want to buy a size smaller than your usual fit.
The verdict: Road cycling shoes
The Shimano RC5s are great all-rounders. They're sporty looking yet comfortable and come at a cracking price. The Le Cols, Raphas, and Specialized offerings should make any wannabe racer go that little bit faster, and we were impressed with the budget pairs from Dhb. If you're feeling really flush, treat yourself to the DL Killers.
Read the original article on independent.co.uk